Before and After...
Let Us Work For You!
Ready for a New Fresh Look Inside or Outside Your Home...
We Offer Painting Services for All Projects!
Serving Client's Large and Small...
We'll Keep Your Business Looking New!
Tackling Even the Toughest Jobs...
There's no project too difficult for All-Brite!
We Keep the Wilmington Hilton Riverside Clean...
See What We can do for You!
Keeping Your Sidewalks and Driveway clean...
Will Improve the Curb Appeal of Your Home!
Wood Deck Looking Old and Worn...
Let Us Help Get it Back to Looking New!
All-Brite Pressure Washing & Painting strives to provide it's customers with only the best in service, professionalism and quality work. Serving all of the Wimington, NC and surrounding areas, no job is too big or two small. We provide pressure washing for residential homes, HOA's, management companies, apartment complexes, shopping malls, churches, schools, and more. All-Brite is bonded and Insured and always takes the proper steps to ensure the safety of your property and its workers. Give us a call today for a free estimate. We can make those stains go away! Using only the latest and best equipment, we specialize in all types of pressure washing and power washing jobs. Rust stains, Oil stains, gum removal- we can have your home looking its best in no time.
Painting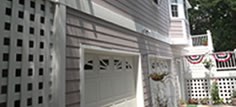 As if our amazing Pressure Washing wasn't enough? We're professional painters. Providing all types of Wilmington painting services for awhile, we're the perfect guys for a kitchen makeover, exterior finish job or even just some touch up paint here and there. Selling your home? We can have it looking its best in no time at all.
Gutter Cleaning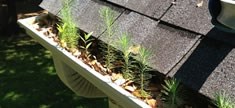 Now that summer's almost here, it's time to get all of those leaves, sticks and mud out of your gutters. All-Brite Pressure Washing is here to help. We're happy to do the dirty work for you and remove all of that debris. Call us today!
Deck Staining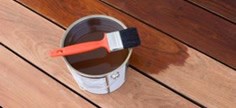 Is your outdoor deck or patio looking a little grimy? Call us for a professional deck staining makeover and enjoy your patio again! Waterproofing, staining, painting. We do it all!